Top 10 Best Mouse Pads for Gaming
Whether you play FPS or MOBA titles, having the best mouse pad for gaming is critical. It makes your mouse movements more accurate and can decrease the fatigue on your arm. The problem is that the mouse pad industry is vast, and you can find millions of poor-quality gadgets.
We'll help you separate the wheat from the chaff. Coming up is a review of the 10 best mouse pads for gaming.

1. Razer Strider Hybrid Mouse Mat
If you're looking for the best mouse pad for gaming with a superb gliding surface, the Razer Strider Hybrid Mouse Mat is a great pick. It has a smooth texture that lets you move your arm freely, which makes a world of difference when aiming and navigating maps.
Another great thing about this product is the anti-slip base. It keeps your hand in place with convenient grooves and comes with thick cushions to lower fatigue.
Finally, this is a water-resistant pad, making it easy to maintain.
2. Logitech G Powerplay Wireless Charging System
The next entry on our list is the Logitech G Powerplay Wireless Charging System. The highlight is the wireless charging station. Connected to your mouse, it keeps it fully charged at all times, so you don't have to terminate your gaming session due to low battery.
Then there's the speedy wireless receiver. It helps ensure there's no lag when the PC processes the movements made by your mouse.
The pad is compatible with several Logitech wireless mice, including the Logitech G903 and Logitech G703.
3. Razer Gigantus V2 Medium
The Razer Gigantus V2 Medium is another worthy contender for the best mouse pad for gaming. Its prime selling point is the textured surface. It helps you move your mouse faster and with greater control, which translates into a smoother gaming experience.
What's also impressive is how dense and weighty the pad is. It's made from thick foam that extends the lifespan of the mat and cushions your hand.
4. Razer Firefly Hard V2 RGB Gaming Mouse Pad
Razer makes yet another appearance on our list. This time, the Firefly Hard V2 RGB Gaming Mouse Pad takes center stage.
The robust pad features a gaming-friendly surface. There are micro textures to help your PC track pixels more accurately. These textures are compatible with various mice and have coatings that let you move your mouse comfortably at different speeds.
Like the previous entry, this mouse mat also has a non-slip base. Made of foam, it supports comfortable hand positioning and secures your mouse.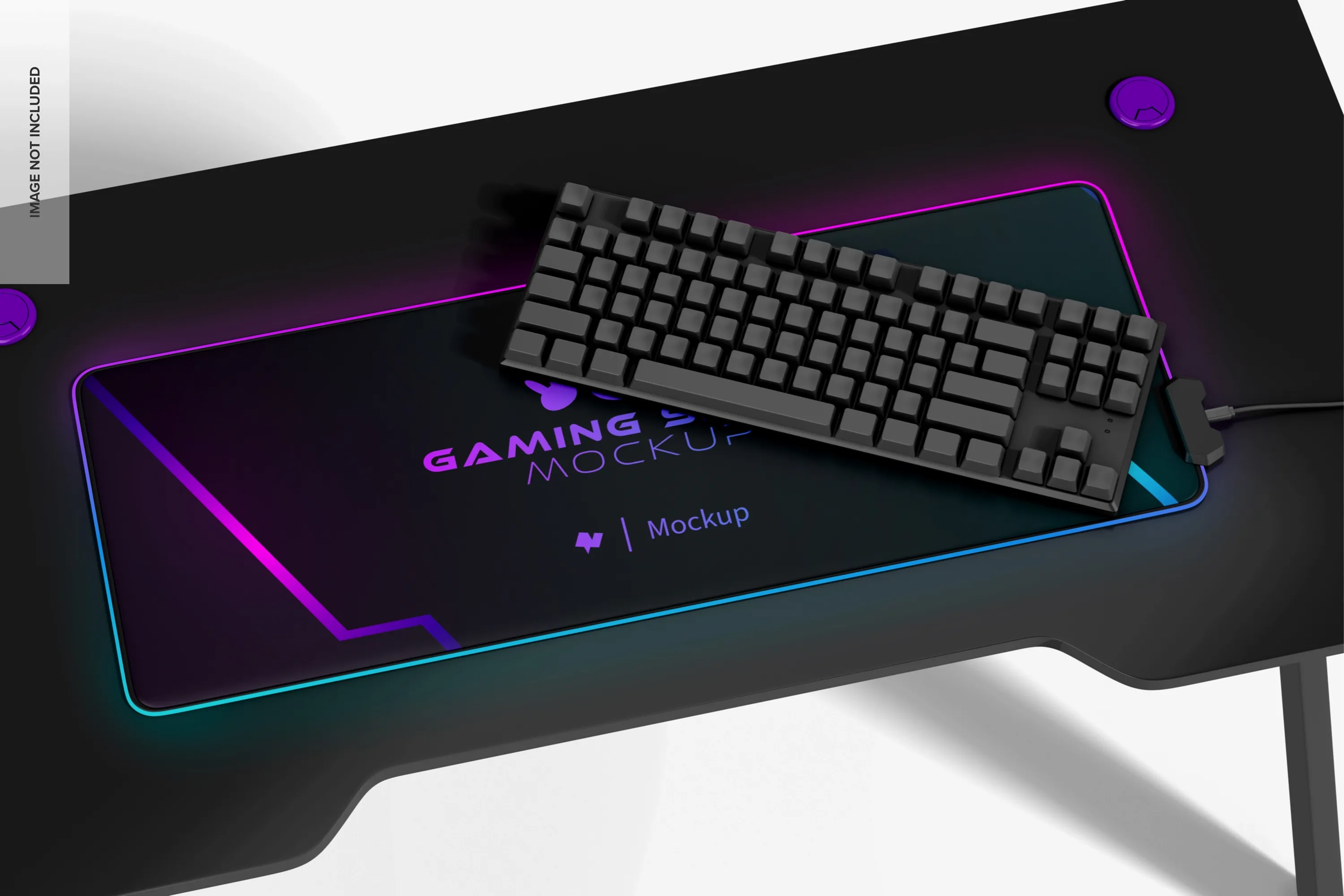 5. Razer Atlas Tempered Glass Gaming Mouse Mat
Fingernails can wreak havoc on standard mouse pads but not on the Razer Atlas Tempered Glass Gaming Mouse Mat. As the name indicates, it has a tempered glass surface that makes it virtually immune to chips and scratches.
The tempered glass build also offers a sleek surface. It neutralizes friction to help you move your mouse effortlessly.
Furthermore, the texture reduces the noise of dragging your mouse over the pad. This lets you play games without alerting others.
6. Corsair MM300 - Anti-Fray Mouse Pad
Corsair is a renowned keyboard maker, but they also produce high-end mouse pads. The MM300 Anti-Fray Mouse Pad is one of their best products.
Featuring a weaved texture, it allows for accurate pixel targeting. It also lowers friction to protect your mouse and enable smooth movements.
What's more, you won't have to worry about frayed edges. All four are stitched to eliminate the risk of peeling and increase sturdiness.
7. ASUS ROG Sheath Extended Gaming Mouse Pad
No discussion about the best mouse pad for gaming is complete without the ASUS ROG Sheath Extended Gaming Mouse Pad. Its cushioned surface facilitates extended gameplay sessions, and the woven texture makes the mouse glide smoothly across.
Additionally, this mat has high-quality anti-fray edges. They protect the texture from the wear and tear of intense gaming. You even get a non-slip underside to anchor your pad.
8. SteelSeries QcK Prism Cloth XL Gaming Mouse Pad
If looks are a priority, you can't go wrong with this mouse pad. It has RGB dynamic illumination that turns your gaming setup into a mesmerizing light show. More importantly, you can customize the mat to have each color display a certain notification.
Versatility is another strong suit of this mat. It supports both high and low DPI environments, accommodating different gaming styles.
If you want to outfit the entire desk, the XL design is big enough to hold both your mouse and keyboard.
9. SteelSeries QcK Heavy - Cloth Gaming Mouse Pad
If SteelSeries is your cup of tea, but the XL build is a bit too much, this mat is a fantastic alternative. It's nearly three times smaller than its XL counterpart, making it perfect for minimalist gaming setups.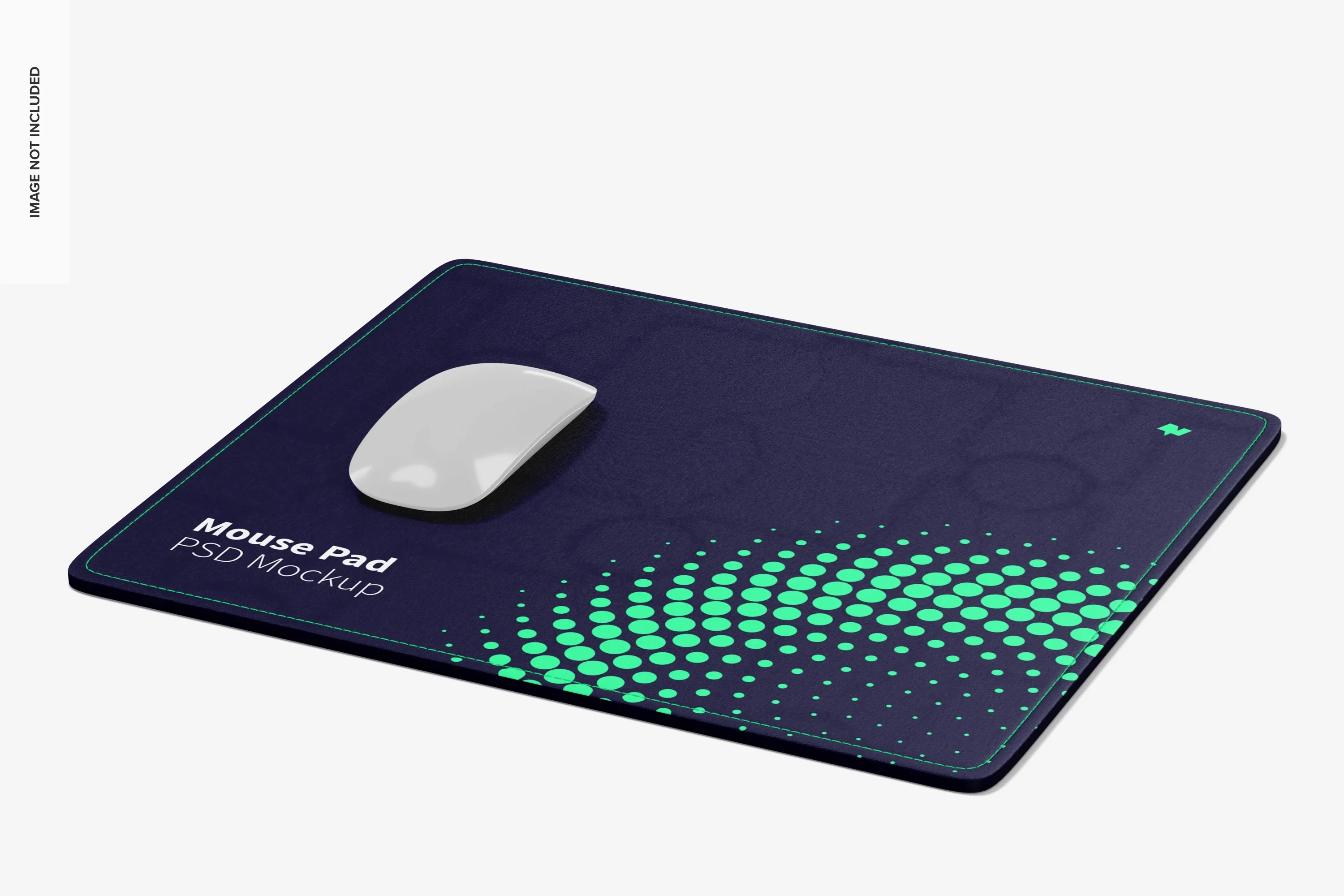 Other features are pretty much the same. The pad supports high and low DPIs, while the non-skid base keeps your mat in place. To top it off, this product allows for smooth maintenance because it's washable.
10. Cooler Master MP511 XXL Gaming Mouse Pad
Cooler Master makes all manner of gaming gear, including this MP511 XXL Gaming Mouse Pad. The highlight is the Cordura fabric. Known for its splash resistance and robust build, it prolongs the lifespan of your pad. It also turns maintenance and cleaning into a cakewalk since liquids don't stick to the surface.
Moreover, the MP511 has an XXL construction that's perfect for oversized desks. It even boasts anti-fray stitching.
Why Choose MousePads Now for Your Gaming Mouse?
Having a reliable provider by your side is key when choosing the best mouse pad for gaming. You won't find a better solution than MousePads Now:
Different shapes – Whether you need a square, rectangle, or custom shape, MousePads Now will deliver the goods.
Customization – Besides shapes, you can also customize the color, size, thickness, and many other specs of your mouse pads.
Robust materials – Each mouse pad features top-rated foam that blends durability and comfort.
So, what's the hold-up? Visit MousePads Now, and your search for the best mouse pad for gaming will be over.
FAQ
What makes a gaming mouse good?
A good gaming mouse has lots of cushioning, a non-slip base, and a smooth surface.
What are the top brands of gaming mouse pads?
Razor, ASUS, and Corsair are three of the most reliable makers of gaming mouse pads.
How are gaming mouse pads and regular mouse pads different?
Gaming mouse pads are larger, more durable, and more accurate than traditional mouse pads.